The Mohawk credit card is here…
Stop waiting and apply today!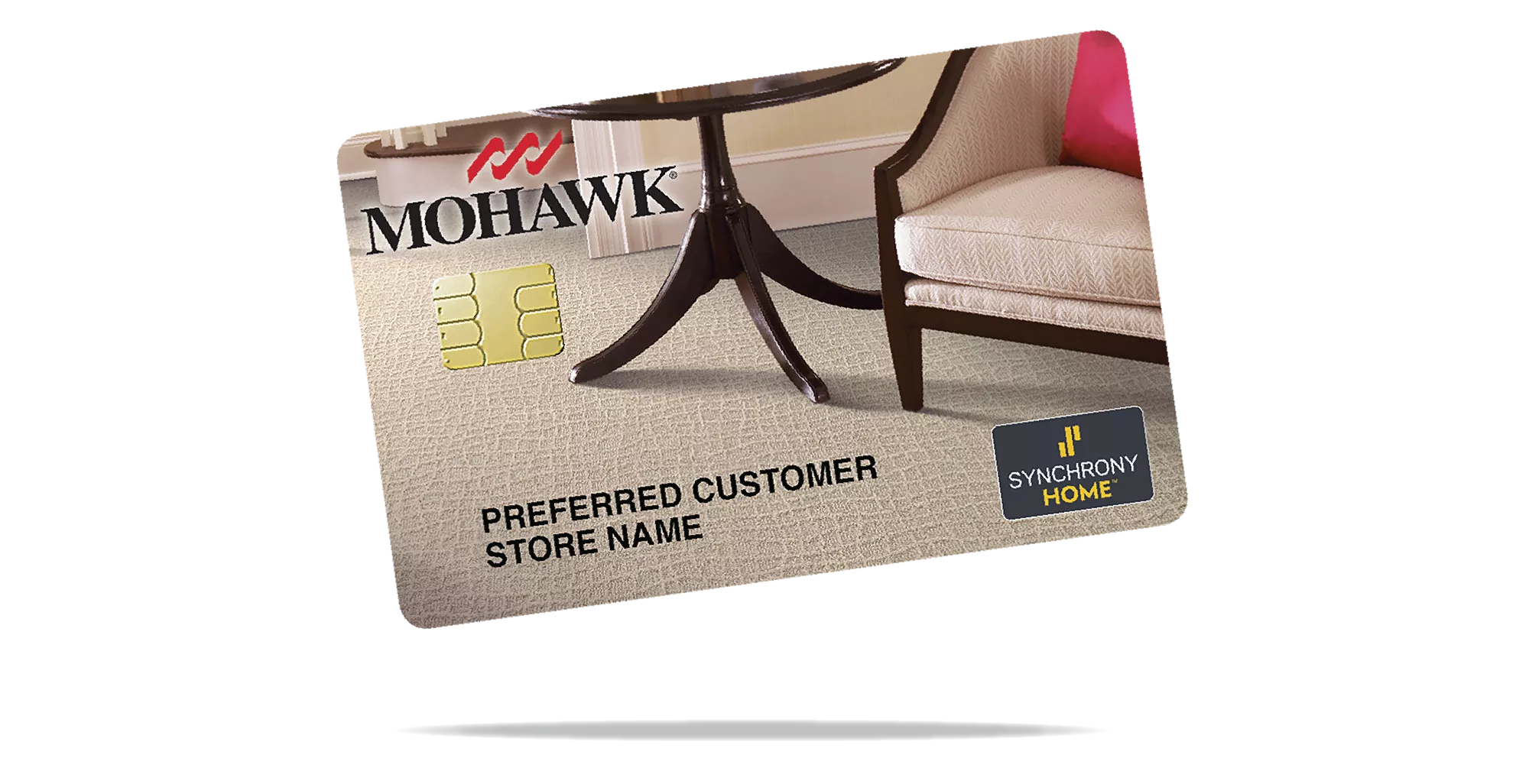 Get your dream floors today!
Whether it's the perfect sale or simply the perfect timing for your home, you should be able to purchase your dream flooring when you want to.
With the Mohawk Credit Card, we aim to provide you with the financial management tool to get your household exactly what you want when you want it. Now you can keep your cash and general credit cards
Offered nationwide at thousands of participating retailers, with the Mohawk Credit Card you receive:
We've partnered with trusted brands in finance like Synchrony Financial to offer our consumers the premium private label credit card program.
At Mohawk, we're proud to offer the most comprehensive package of benefits available to our retailers, and finding your nearest participating Mohawk retailer is easier than ever.
You can apply online for your Mohawk Consumer Credit Card or by visiting your nearby retailer. Upon approval, you will receive your card in the mail within 7 to 10 business days. Your Mohawk Credit Card also comes with online access to your account at MySynchrony.com an easy way to manage your bill, schedule payment reminders and more.
The Mohawk Consumer Finance Program is designed with your needs and concerns in mind. Mohawk not only makes the room, we make it easier to finance!